Professional Fun Makers
---
Our corporate clients are repeat customers because they know they can trust NightLife to deliver again and again. Fundraisers build their money base because folks want the opportunity to shake their shoes each year and our corporate clients look forward to our annual events. With top notch planning and attention to detail, each event is professionally built to your specifications. Customizable band sizes ensure you get exactly what you want for the price that you want.
---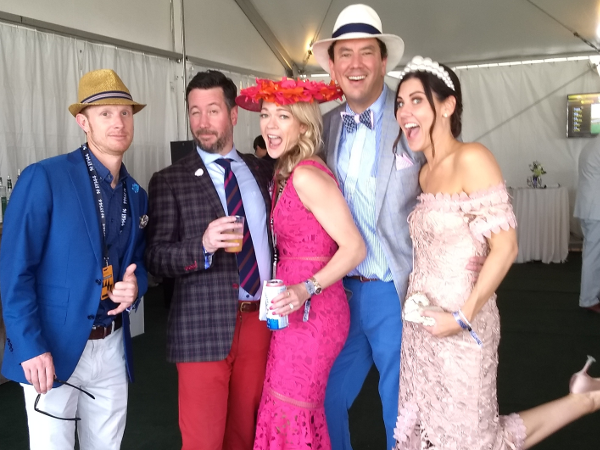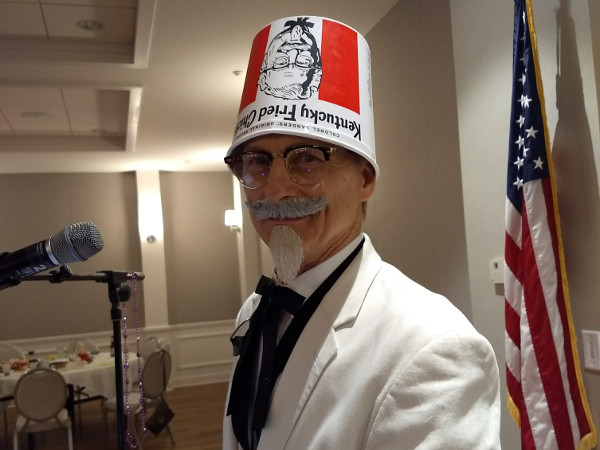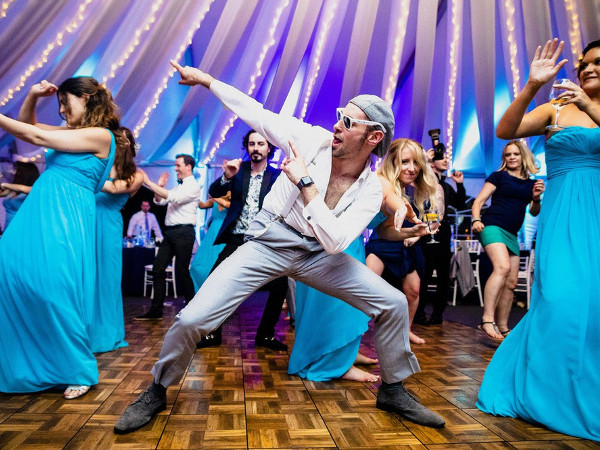 Reviews from some of our past events:
Cannot Brag enough about the professionalism of this band. They are entertaining, magnetic, and total quality. We refer NightLife to all our clients as "The Band" to use. They never disappoint! The Cannon Club has effectively used NightLife in our annual "high visibility" events, as they provide a total WOW with each performance !
The Nightlife Band has provided the entertainment for our annual Valentine's Gala fundraiser for the past 7 years. We love working with Shelli and the band. They are easy to work with leading up to and during the event. People love their music; the selections are perfectly tailored to our audience and the dance floor is packed all night. Their pricing works well with our fundraiser budget and their performance has helped us grow our event each year. Our February 2020 event was our best ever thanks to Nightlife!
NightLife is the best band around town! We have used them the past 4 years for our annual holiday party and they never disappoint They bring so much energy and keep the party going on all night I'd highly recommend using them for weddings, partiers, or any other entertainment that needs a band!
I booked Shelli and The Nightlife Band for a black tie chairs Gala I co-chaired (Feb 2020). They were phenomenal! The booking process was simple, great communication leading up to the event and the guests loved their energy. This was a veterans gala and Shelli needed to also sing the National Anthem, she did so flawlessly. This event happens annually and I have never seen so much dancing before. Would 100% work with them again.
Night Life played for our 20th anniversary party and everyone loved them. They started off nice and easy while guests mingled and ate. When it was time to start dancing, they kicked it off with some Bruno Mars. The band is amazing with everyone being so talented. People I would have never expected to get up and dance did! They were a huge part of making it a memorable occasion for all in attendance.
Shelli Lord and the team at NightLife once again brought the energy, enthusiasm and entertainment to our annual gala! In addition to being great singers and musicians, NightLife knows how to entertain the crowd and engage their audience members to ensure all are having fun. No matter what last minute details we threw at them, NightLife was able to adapt easily and ensure all of our needs were being met. Thank you for being a wonderful addition to our event yet again!
We had The band play for our 25th Anniversary . They did an excellent job setting up and working with the venue and an agenda was planned and emailed over ahead of time. Shelli worked with us to prepare a song list. They have a wide variety of choices from many decades to modern pop, rock etc. We wanted to include some Bollywood songs and they were able to do it via the system. The energy was amazing and we had people on the dance floor the ENTIRE time! We has positive comments from guests and the band helped make this a very memorable occasion.
We hired NightLife as the featured entertainment at our 50th Anniversary Gala, and they were incredible to work with! We're still getting compliments 4 months post-event. Definitely recommend.
EXCEPTIONAL!!! Night Life recently performed at our 40th. High School Reunion. We could not have asked for a better performance. The energy in the Venue was driven by this fantastic band. Our Classmates were blown away by the variety of music that they were able to play. Next year's 40th Reunion has already booked this amazing Band for their 40th. Thanks for your part in making this the best Reunion ever.
It wasn't a wedding but over 300 people joined us for "Shelter Showdown" to benefit the Animal Care Shelter for Kent County (aka Humane Society) and NightLife Band was a major highlight. The dance floor was never empty and post-event comments were plentiful. As with most event plans hic cups happen and we were no exception … Shelli and band members were extremely accommodating and flexible to solve some early evening challenges … a TERIFFIC BAND!
We've had NightLife at our annual corporate party for over 15 years. They are the best and Shelly is amazing! Our guests tell us every year they love the band and they make the party!
If I could give the NightLife Band 100 stars, I would! We have followed NightLife for several years but only recently hired them for a surprise retirement party for my husband, and they did not disappoint, no surprise! Shelli's constant energy makes it difficult to stay in your seat, and her voice is beyond fabulous! Kurt's saxophone playing is out of this world great, not to mention he has a great connection with Shelli on stage! There are not enough words to describe how phenomenal they truly are!